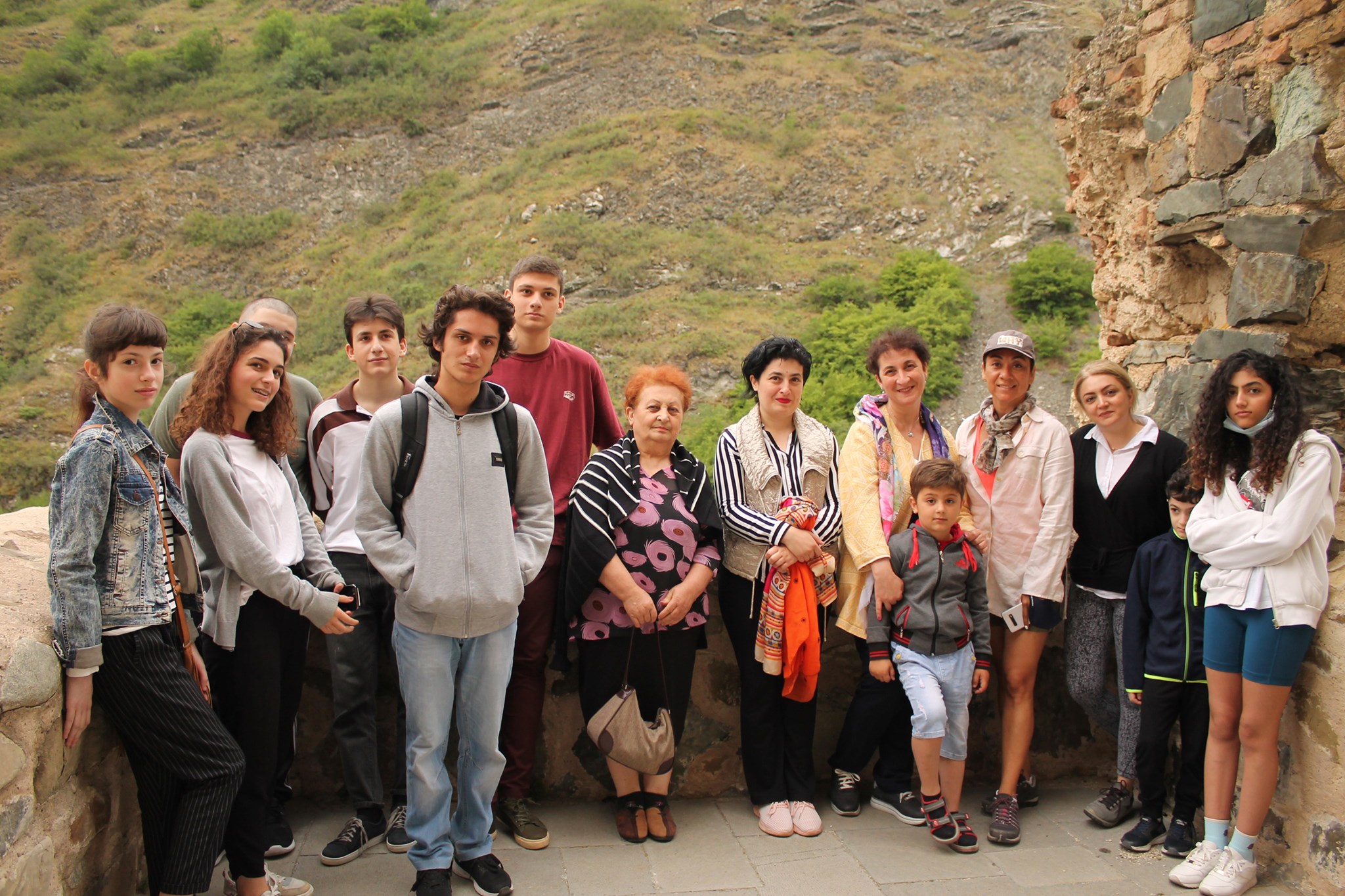 USA Independence Day
04/07/2020 @ 10:00

-

22:00

|

Free
Independence Day of USA
On 26 June 2020 Nakvalevi Gori Young Diplomats and Mexican-American honorary friends Perla Reyes & James Zamaripa went hiking to Ateni gorge. The team was joined with the Nakvalevi members from Tbilisi and the day started at Stalini museum in Gori.
After visiting Ateni Sioni VII century church and were fully impressed by the location, architecture and history of the village and the holy place guided by Paata, the team walked on to Vacheishvili Wine Cellar where the hosts Nika & Diana welcomed us and treated friendly with rare Atenuri wine, sweet cherry and offered us with Georgian dessert masterclass. While our friends Perla & James introduced the group very delicious Mexiac cuisine, beautiful dance and treated all lavishly!. Chicken Quesadillas and Pico De Gallo masterclass was complete success!. The time was going to pass very quickly and we hurried to continue our way to Lomisi church where Young Diplomats had arranged a surprise for Perla & James to express their gratitude towards the lovely couple for their friendship and support!
The day ended with a beautifully laid table full of dishes made by caring parents. Being deeply involved in listening to some very important advice given by Perla & James the time came to say good bye and we all agreed that our friendship and cooperation ill last forever!